Over 3.3 million wordpress websites are currently using WooCommerce, with nearly 30% of all online stores using the plug-in and platform to power their eCommerce efforts. If you haven't discovered the power of the platform yet, you're about to.
Setting up an online store via WooCommerce is pretty easy to do as the platform provides you with a Setup Wizard to guide you through the already intuitive process.
However, when you factor in the need to set up payment methods and shipping preferences, it can get a bit confusing. Follow along with our step-by-step guide to setting up a WooCommerce store on a WordPress website to help you navigate the process easily.
What is WooCommerce?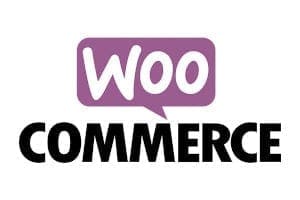 Before you begin the WooCommerce setup, it's important to note that WooCommerce and WordPress are two different things. WordPress is a content management system where you can build a website.
WooCommere is an open-source eCommerce plugin for WordPress. Because it's open-source, it allows for complete customization of your store. And, because it's a plug-in, it means you have to have a WordPress account and website to use its functions and features.
WooCommerce is free to download, but it's important to note that you'll have to purchase a domain name, an SSL certificate, and business web hosting in order to have your WordPress website up and running enough to install the WooCommerce plug-in.
Not sure if WooCommerce is right for you? It's best for:
WordPress Website Owners: If you already have a WordPress website and want to turn it into a store, then go with WooCommerce.
People Who Want Customization: WooCommerce is open-source, which means that you can customize literally everything about it.
People Who Need Unique Features: It's hard to beat the numerous plugins available to you as a WooCommerce user.
eCommerce Store Owners on a Budget: If you're working off a strict budget in order to build your eCommerce store, then definitely go with WooCommerce. You'll save tons in transaction fees.
Convinced it's the right eCommerce solution for you? Let's get started on the install process then.
How to Install WooCommerce on WordPress
Remember, WooCommerce is a plug-in, which means you have to download and install it as part of your WordPress site.
So, to begin with, make sure you have a WordPress site, which essentially just means that you've paid for hosting and have a domain name; there's no point in selecting a WordPress theme as you'll eventually select a WooCommerce theme.
Assuming your website is already set up, you'll want to look for the Plugins section of your WordPress dashboard. Once you're there, search for the WooCommerce plug-in. Once you see the plug-in on the list, do the following:
Click Install Now
Wait until the install finishes
Click Activate
Great! Installing WooCommerce on WordPress is that easy. Now, you'll be prompted by the WooCommerce Setup Wizard to begin setting up your store.
Using the WooCommerce Setup Wizard
After activating the WooCommerce plug-in, the platform will direct you to the Setup Wizard and Store Profiler. The Store Profiler is an intelligent guide that will ask you a few questions that will set up the functions and features of your store.
This includes:
The location of your store (if there's no physical location, simply enter the address of where you registered your business at)
The industry that your store is in
What types of products you'll be selling (it's important to note that a few products, such as subscriptions and memberships, require that you purchase a more advanced version of WooCommerce)
Information about your business such as payment options and shipping methods (here you'll have the chance to install other plug-ins that make operating an eCommerce store easy)
Your theme! Here is your chance to choose a theme, which they offer in both free and paid versions. Or, you can purchase a theme elsewhere and have the best Web design company to help you install it later.
Great! Now your eCommerce store is set up. Well, at least the bare bones of it.
You'll still have to work towards customizing your theme, adding in products, and writing your website copy to ensure all of your pages are SEO-optimized.
Ensure that your entire WooCommerce store is built for SEO optimization or you'll find it hard to convert visitors into customers. WordPress makes this easy to do, especially if you're able to build out a great content strategy complete with SEO-optimized blogs.
Should You Install Other Add-On Plug-Ins?
After setting up your WooCommerce store on WordPress, the Setup Wizard will ask you if you'd like to opt-in for other WooCommerce services. Namely, it'll ask you to opt-in for Jetpack, which powers WooCommerce Services.
It's free, so it's not a bad idea to go ahead and install it as it helps you optimize your website via social media sharing options and security alerts. If you install it and eventually realize you don't need it, you can always deactivate it and uninstall it later.
After completing the Store Profiler process, the platform will show you a Store Setup Checklist, featuring items you need to take care of to fully open your store, such as:
Purchasing and installing other plug-ins to optimize your website

Adding your products and product photos

Personalizing your store (chances are, your base theme won't fit your brand automatically)

Setting up shipping

Entering tax information

Setting up a payment method
The last is perhaps one of the most important steps as you have quite a few options when it comes to payment methods for your online store. We'll get to that in just a second, but before we do, it's worth mentioning one more thing about plug-ins.
Do take time to research your industry and other similar eCommerce stores to make sure you're using all of the helpful tools and eCommerce plug-ins you have at your disposal.
There are plug-ins to help you increase sales, stay on top of email marketing, and even make shipping and logistics less of a nightmare. Play around with the features of each and see what works best for you in terms of making life as an eCommerce store owner easier.
How to Set Up Payment Methods on WooCommerce
If you've personalized your website and have uploaded products, photos, and some great website copy, it's now time to set up payment methods on WooCommerce. After all, you do want to get paid!
When you get to the payment portion of the Setup Wizard, you'll be able to choose which payment provider you'd like to use. You can select from the three major options, including WooCommerce Payments, PayPal, and Stripe.
PayPal and Stripe will both require you to have an account to begin accepting payments, but when you choose the option, they'll walk you through the steps of either setting up an account or entering your account details to connect your existing account.
Which one is better? It depends where your store is located, who your customers are (i.e. in what currency they're paying and what kinds of cards they're using), and how much you intend to be receiving in payments.
On a basic level, the US fees per transaction are the same at 2.9% + 30¢ per transaction. And, neither platform charges you to use their online payment processing service.
PayPal is a little bit more user-friendly while Stripe has other pros, such as allowing visitors to stay on the page during checkout and flat, predictable rates. But, you don't have to choose. You can actually install both and let your customers choose which they prefer.
If you find that your customers need more options, which is likely the case if you're selling to an international audience, look into other external payment plug-ins you can install to cater to their credit card needs. These include:
Braintree
Authorize.net
Square
Amazon Pay
PayFast
Each comes with its own unique features and pricing. When deciding which is best for you, try to think about how much your store plans to accept in payments each month, the audience you're selling to, and whether or not you're looking to scale over time.
What to Do After Setting Up a WooCommerce Store
After completing the step-by-step guide on setting up a WooCommerce store, it's time to begin selling! Part of this means constantly checking your website to ensure it's SEO-optimized, up-to-date, and attracting the kinds of visitors you want.
If your store isn't converting visitors into customers in the way that you had hoped for, it could be due to poor web hosting, causing delays in loading times, or a host of other technical and SEO-related issues that can result in poor performance.
Need help with your eCommerce SEO? We offer a free SEO analysis audit tool that can help you grow your content strategy. From on-page content and speed analysis to helping you with mobile business listings, we offer it all.
Contact us today to request information regarding our organic SEO services that can help you grow your WooCommerce store well beyond what you'd ever imagined. We focus on increasing engagement in a way that'll attract more visitors and then convert them into paying customers.